The Rector of St. Mary of the Hills

After an intensive 18 months of introspection and search, St. Mary of the Hills Episcopal Church called the Rev. Andrew J. Hege of Lexingon, Kentucky to be her next rector beginning in June 2019. In his announcement to the congregation, Sr. Warden Chip Myers characterized Fr. Andrew as "a passionate follower of Jesus, committed to the belief that we are all called to the holy work of sharing God's love, mercy, and justice in the world."

A native of Thomasville, North Carolina, Fr. Andrew is a graduate of Montreat College, Wake Forest University School of Divinity, and Virginia Theological Seminary. He has spent the past five years at the Church of the Good Shepherd in Lexington, KY, where he led the formation of a Justice Ministry team that brought together nearly 2,000 people from twenty congregations in that city, to work on the root causes of poverty and other community problems.

Fr. Andrew met his wife, Amanda, in Winston-Salem, where she was working with Second Harvest Food Bank while she was with the Episcopal Service Corps. Amanda Hege has recently completed her Master of Public Health Degree at the University of Kentucky, where she teaches courses on Hunger and Food Insecurity. The couple is excited to be moving to Watauga County to raise their toddler, Eleanor.

In his acceptance letter to the congregation, Fr. Andrew said, "St. Mary's has a rich history of prayer and presence in the Blowing Rock community and is also a parish excited about the good future into which God is leading us. I look forward to growing with you in this new season of our life together."

Fr. Andrew and his family began their life with St. Mary's in June.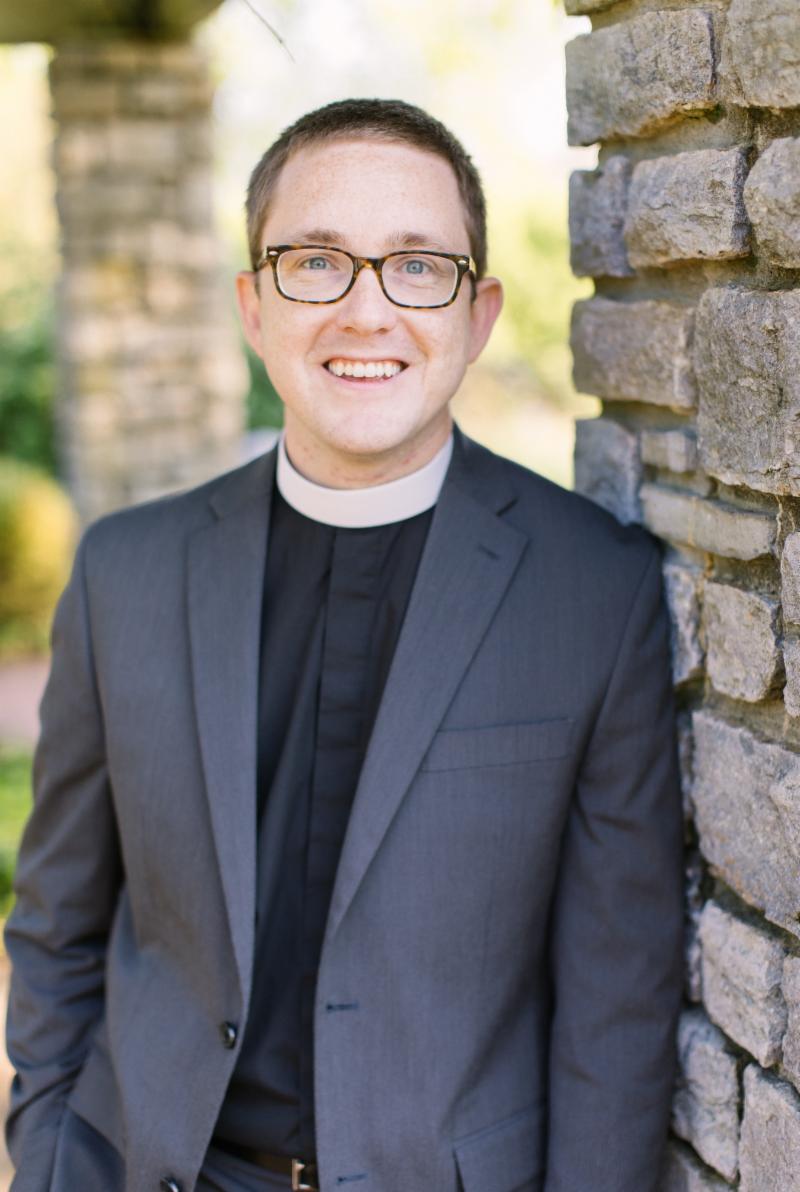 St. Mary of the Hills to Celebrate Centennial
During 2018, St. Mary of the Hills Episcopal Church held a year long celebration of the 100th anniversary of its church on Main Street in Blowing Rock. Though founded as a summer chapel overlooking the John's River Gorge in 1891, the cornerstone of the current historic stone church on Main Street was laid on September 26th in 1918, and the first services were held there in the summer of 1921.
The famous painting 'Madonna of the Hills' hangs above the altar and was painted by renowned painter and summer Blowing Rock resident Elliott Dangerfield. The church was built in memory of Susie Parker Stringfellow, who had been quite active in the little church from its early years, and was also given in gratitude for her husband's recovery from tuberculosis, which they attributed to the clean mountain air of their estate, "Chetola", located on the edge of town. The church building, with its Norman-style buttresses and bell tower, was expanded in 1993, and then completely renovated for energy-efficiency and to accommodate a new Lively-Fulcher pipe organ in 2014.
St. Mary's has been a year-round church home for its congregants since 1951. Though perhaps best-known for its Tour of Homes each July in which several Blowing Rock homes graciously open their doors to raise funds for a long list of local charities, of equal importance are the church members who are active volunteers with a number of those same organizations. In addition to raising funds for the Water Project (digging wells to provide clean water in the developing world) and for Heifer International, the parish was a covenant founder of Habitat for Humanity in Watauga County, has five monthly Meal Teams at Hospitality House, provides 'Back on Your Feet' boxes for families moving from Hospitality house into permanent housing, is a meeting place for AA and Al-Anon, fills "Bags of Hope" every month for local food banks, and sponsors Creative Peacemakers - weekly activities for children and their mothers and a week-long children's summer day-camp for members of the Watauga Latino community.
The choir of St. Mary of the Hills is known for its presentation of traditional Anglican a capella church music at regular Sunday services all year long, as well as monthly Evensong services from April through October. The church also hosts monthly Sunday afternoon concerts of secular music by Appalachian University students and local musicians throughout the warmer months of the year. There are daily church services, morning and evening, Sunday through Thursday every week.
The Centennial Celebration kicked off with a parish potluck lunch at the church on Sunday, February 11th, after the 10:10 am service. Plans included the 60th Annual Tour of Homes on Friday, July 27th, a choir study trip to Cambridge, England in May followed by the release of a new recording by the choir, commissioning a new hymn - 'Ye mountains, bend ye low' - as well as a number of other events and community service opportunities throughout the coming year. The St. Mary's congregation is looking forward to engaging the entire community in the celebration, and gearing up for the next 100 years in Blowing Rock.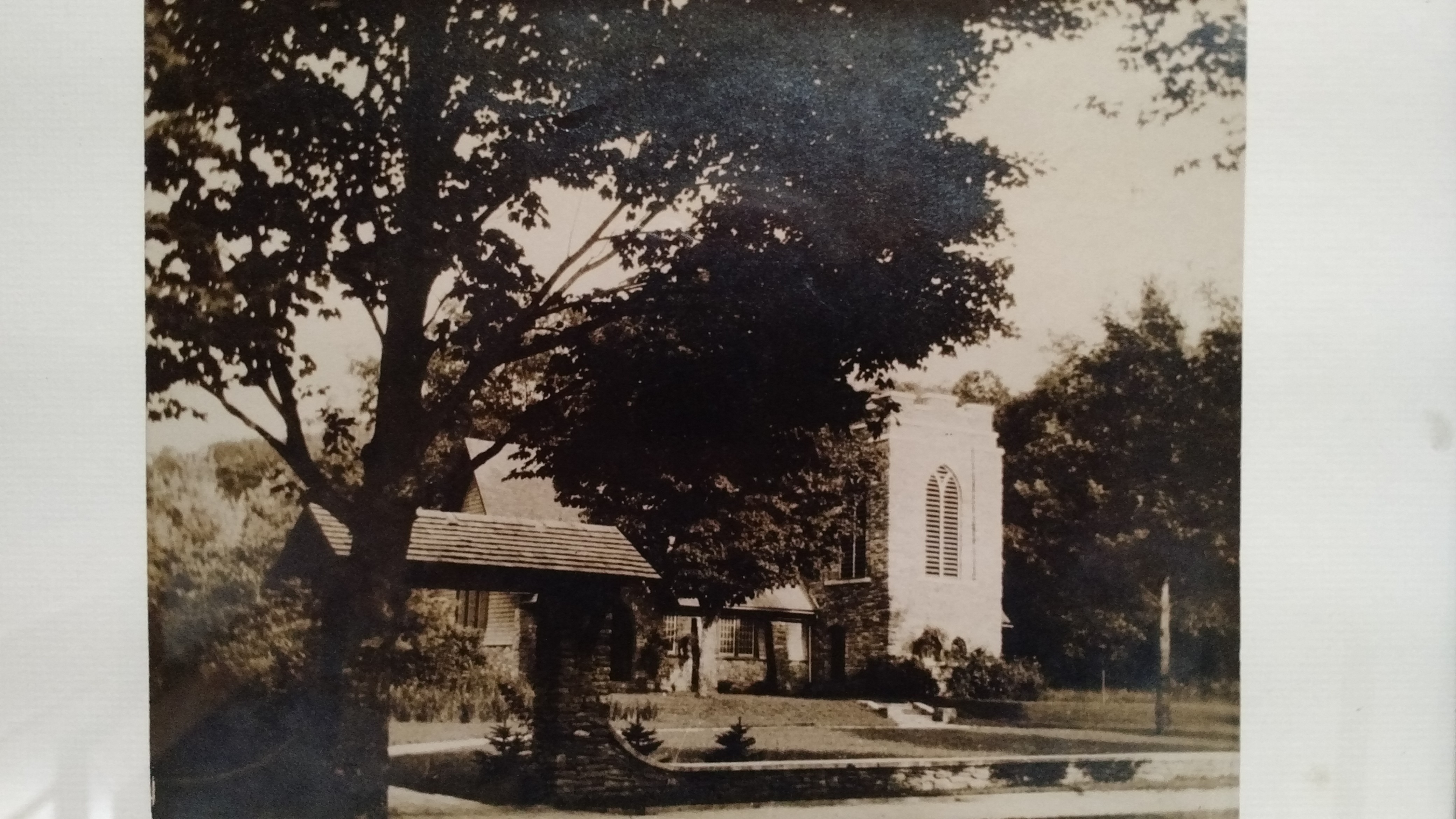 St. Mary of the Hills Then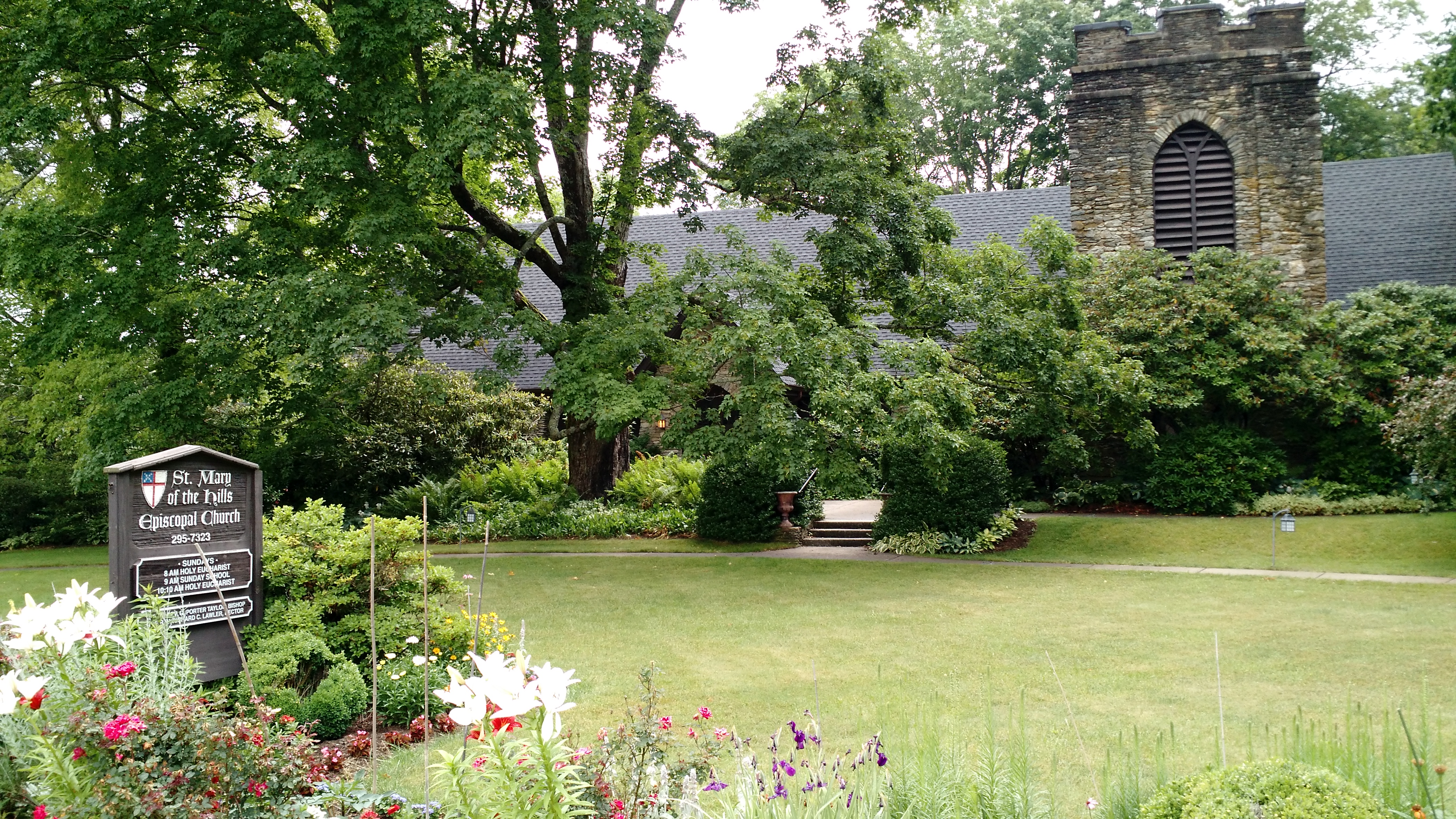 St. Mary of the Hills Today