Christian Formation
On The Brink of Everything: Grace, Gravity & Getting Old
by Parker J. Palmer
Six-Week Book Study with Fr. Sam Tallman Beginning in July
Fr. Sam will lead a weekly one-hour Zoom book study of this latest book by Parker Palmer, a Quaker elder. Through prose, poetry and song, Parker meditates on the meanings of life, past, present, and future, for those who want to age reflectively, seeking new insights and life-giving ways to engage the world. Other writers lending their endorsements include: Krista Tippet of On Being Studios; Richard Rohr of Contemplation and Action; and Brian McLaren, a current commentator on contemporary Christianity. Please contact the church office (828.295.7323 or office@stmaryofthehills.org) if you are interested.

Reading Between the Lines
Reading Between The Lines (formerly BibleWorkbench) is a lectionary based life-centered biblical resource designed for small group formation in church and home. We are planning to offer the class in a Zoom meeting on Fridays - 9:30 – 10:30am from May 22nd – July 17th. No need to commit forever! Just say 'yes' for one session at a time. This class is being offered to parishioners at St. John's Cathedral, Jacksonville, FL and St. Mary of the Hills, Blowing Rock, NC.
A limited number of spaces are available. If you are interested in learning more or signing up for the first class, contact Owene Courtney (owene_courtney@yahoo.com).
Log-In - HERE.
Password: 439104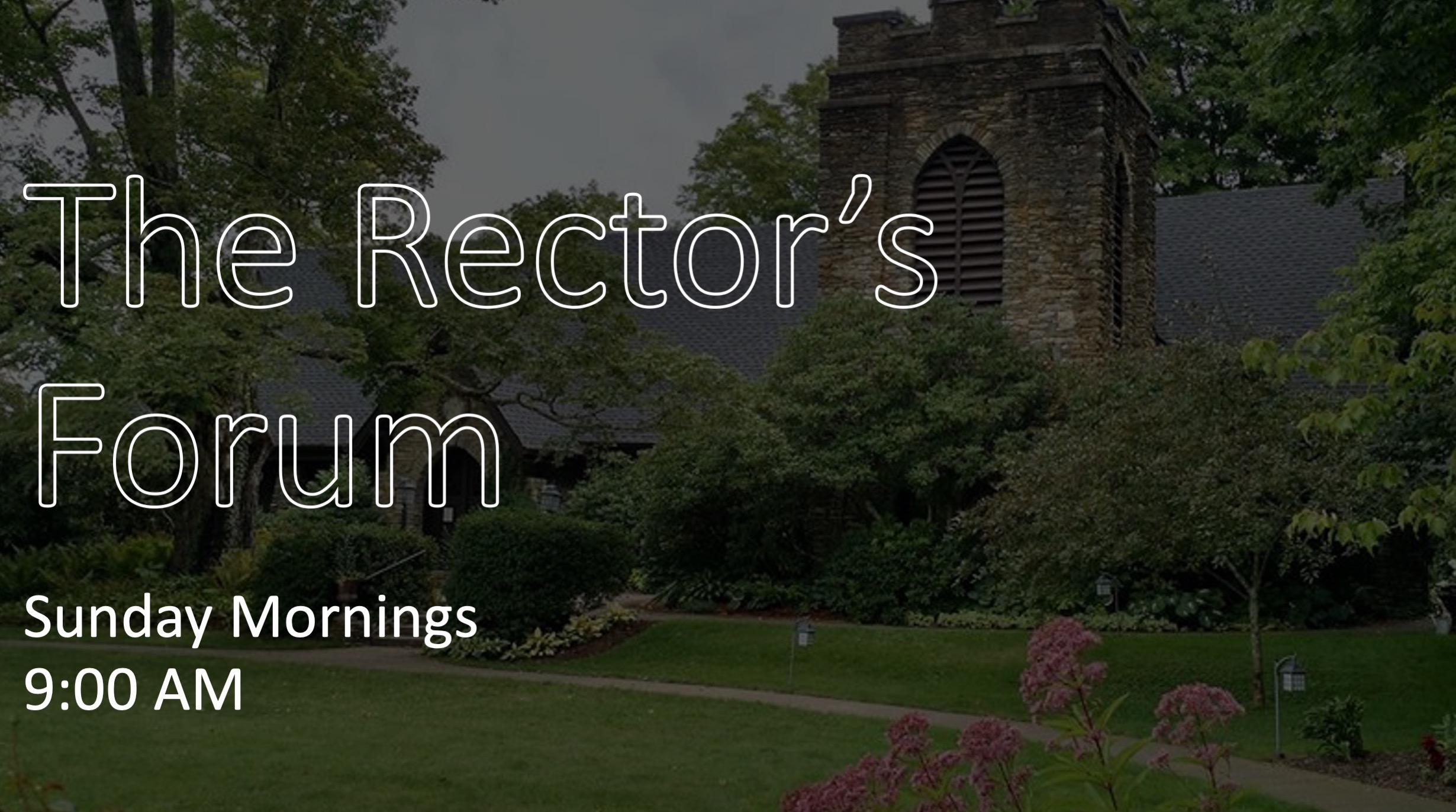 The Rector's Forum
Join us on Sunday morning at 9:00 AM via Zoom for a conversation on the appointed scripture passages and their intersection with our daily lives. All are welcome!