ST. MARY OF THE HILLS' EPISCOPAL CHURCH WOMEN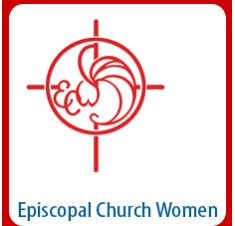 OUR MISSION: TO PROMOTE SPIRITUAL GROWTH, SUPPORT FELLOWSHIP AMONG WOMEN OF ALL AGES, AND PARTICIPATE IN MINISTERIAL OUTREACH FOR OUR CHURCH, THE COMMUNITY AND THE WORLD
The ECW has taken on the outreach project "Who needs a change?"
WHO NEEDS A CHANGE? OF THE HIGH COUNTRY: is a program of
the Watauga County Children's Council. They made a presentation to ECW, and
the ECW is taking them on as an outreach project. Please pick up a package of
baby diapers(preferably sizes 4 and 5) at the grocery when you are shopping and
bring them to the church. The need is ongoing throughout the year. Our little
ones depend on us.
UPCOMING EVENTS
Welcome Back Picnic! June 9, 2019
ONGOING SERVICE PROJECTS: WELCOMING EVENTS; BACK ON FEET PROGRAM; SOCIAL OCCASIONS; ART IN THE PARK