ST. MARY OF THE HILLS' EPISCOPAL CHURCH WOMEN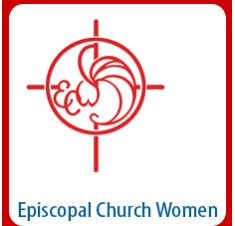 OUR MISSION: TO PROMOTE SPIRITUAL GROWTH, SUPPORT FELLOWSHIP AMONG WOMEN OF ALL AGES, AND PARTICIPATE IN MINISTERIAL OUTREACH FOR OUR CHURCH, THE COMMUNITY AND THE WORLD
The ECW has taken on the outreach project "Who needs a change?"
WHO NEEDS A CHANGE? OF THE HIGH COUNTRY: is a program of
the Watauga County Children's Council. They made a presentation to ECW, and
the ECW is taking them on as an outreach project. Please pick up a package of
baby diapers(preferably sizes 4 and 5) at the grocery when you are shopping and
bring them to the church. The need is ongoing throughout the year. Our little
ones depend on us.
UPCOMING EVENTS
ECW's Next Meeting
The ECW (Episcopal Church Women) cordially invite you to our annual Grazing Christmas Party on the first Tuesday in Dec., the 4th, at 6pm.
Please bring your favorite hor d'oevres. Dirty Santa will be there for an ornament exchange and bring 2 dozen cookies and a tin for sharing cookies.
RSVP suzieline@bellsouth.net ,the church or call 295 9928 leave a message.
MERRY MERRY MERRY
Please join us and pick up a Receiving Blessings with Thanksgiving paper and join in this fun way to give Thanks. Return your Thanks on Dec 3 or 4 to the church on the table outside the office. ECW will give this Thanks giving to the Episcopal Relief Fund in
North Carolina.
LADIES, WE NEED YOUR HELP!
The ECW (Episcopal Church Women) is asking for volunteers to be on the Board next year. Olivia Knight, Patty Patella, Mary Ellen Raulerson, Mary Galke, Sue Wilders,
Suzanne Miller, and Renee Lyons have all volunteered to be on the Board. We need someone to step up to the Plate as President as I did 3 years ago. It has been a gift and a privilege to serve St Mary of Hills as President of ECW.
YOU always get more than you give. So let us know. We will be with you.
Suzanne Miller
ONGOING SERVICE PROJECTS: WELCOMING EVENTS; BACK ON FEET PROGRAM; SOCIAL OCCASIONS; ART IN THE PARK