ST. MARY OF THE HILLS' EPISCOPAL CHURCH WOMEN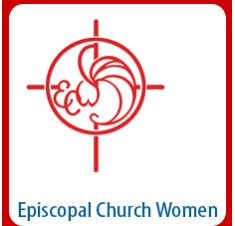 OUR MISSION: TO PROMOTE SPIRITUAL GROWTH, SUPPORT FELLOWSHIP AMONG WOMEN OF ALL AGES, AND PARTICIPATE IN MINISTERIAL OUTREACH FOR OUR CHURCH, THE COMMUNITY AND THE WORLD
UPCOMING EVENTS
ECW: The Episcopal Church Women (ECW) of St. Mary of the Hills invites all church ladies to your meeting the FIRST Tuesday in June the 4 at 6pm.
Bo Henderson will present our program "An up to date Garden". Social at 6pm with dinner to follow. Please bring your favorite summer dish. ECW will serve Make Your Own Ice Cream Sundae for dessert.
Please RSVP: Suzanne Miller at suzieline@bellsouth.net or call 828 295 9928 or
Sue Wilders at suejackpaintfly@aol.com.
Welcome Back Picnic! June 9, 2019
ONGOING SERVICE PROJECTS: WELCOMING EVENTS; BACK ON FEET PROGRAM; SOCIAL OCCASIONS; ART IN THE PARK