ST. MARY OF THE HILLS' EPISCOPAL CHURCH WOMEN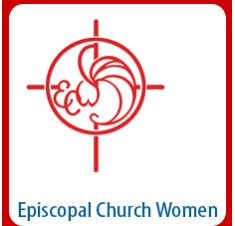 Our mission: To promote spiritual growth, support fellowship among women of all ages, and participate in ministerial outreach for our church, the community, and the world.
UPCOMING EVENTS
ECW (EPISCOPAL CHURCH WOMEN)
All ladies are invited to the ECW first Tuesday, Dec 3rd meeting at 5:30 PM for our
annual Christmas party. Please bring two dozen cookies for sharing and a tin to take your new 2 dozen home, bring a Christmas decoration or ornament to swap (Dirty Santa), bring your favorite hors d'oeuvres to share, and bring non-perishable foods for Blowing Rock Cares. RSVP to: suzieline41@gmail.com or suejackpaintfly@aol.com.
ONGOING SERVICE PROJECTS: WELCOMING EVENTS; BACK ON FEET PROGRAM; SOCIAL OCCASIONS; ART IN THE PARK