Announcements
Weekly Epistle - May 23, 2019
ANNOUNCEMENTS
MEET OUR NEW RECTOR AND HIS FAMILY!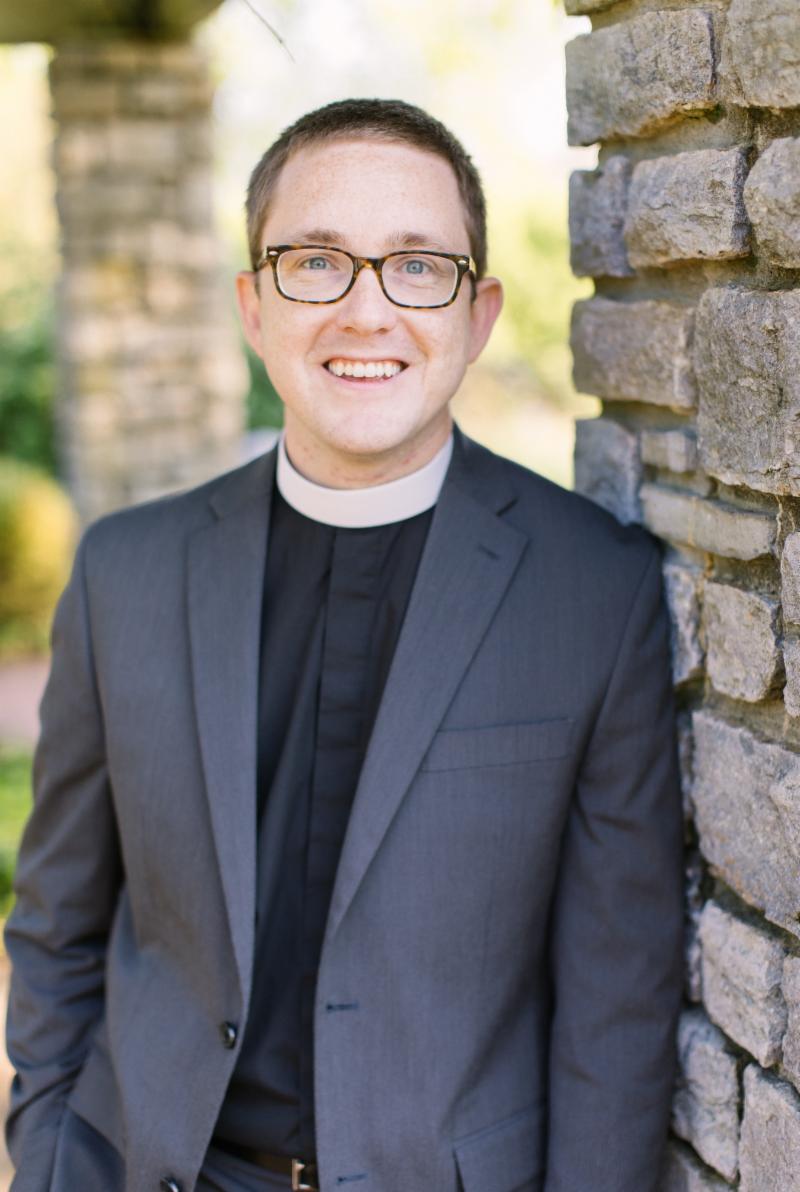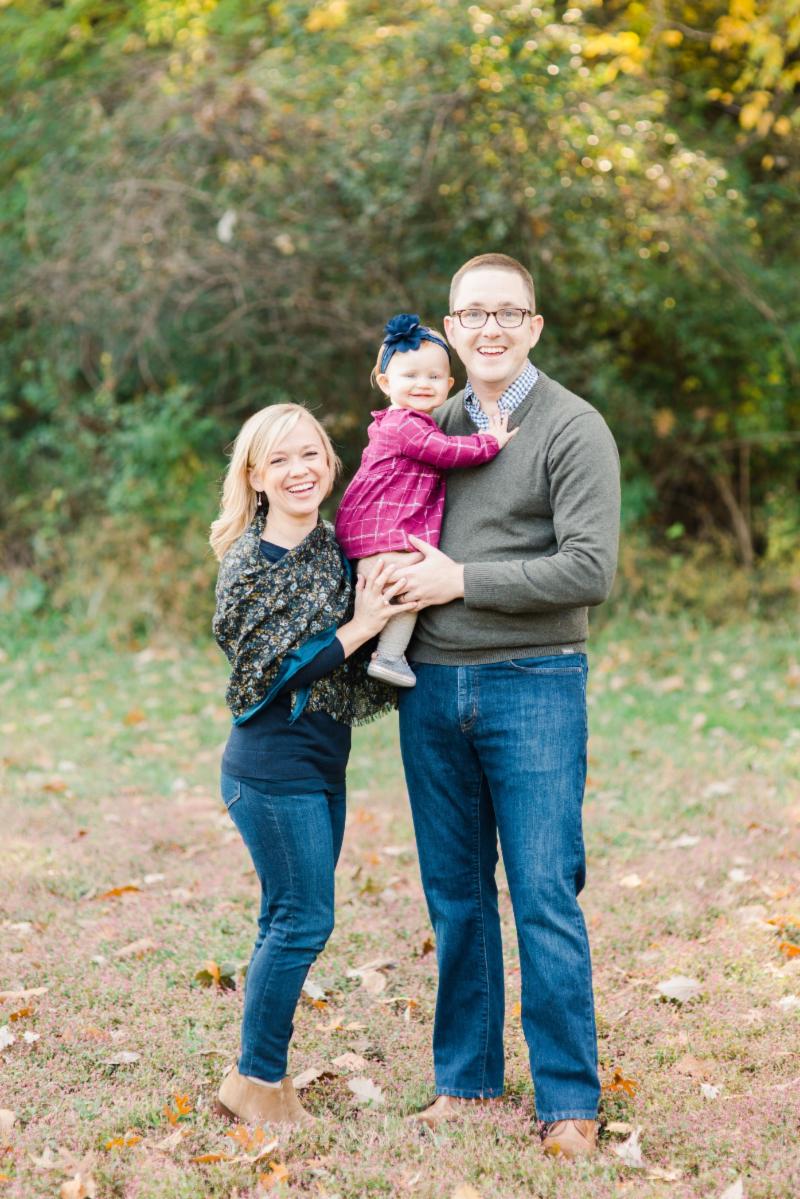 The Rev. Andrew J. Hege Fr. Hege, his wife Amanda, and
daughter, Eleanor
From Sr. Warden Chip Myers:
I am delighted to announce that our vestry has called the Reverend Andrew J. Hege to be the next rector of St. Mary's. He will be starting his ministry at St. Mary's on Wednesday, June 5th, and his first Sunday with us will be June 9th.
Andrew is originally from Thomasville, North Carolina, and has served as the Assistant to the Rector at the Church of the Good Shepherd in Lexington, Kentucky, since July 2014. He is a graduate of Montreat College, Wake Forest University School of Divinity, and Virginia Theological Seminary.
Andrew's greatest joy as a priest is the privilege of walking through life's many seasons with people and communities. He is a passionate follower of Jesus, committed to the belief that we are all called to the holy work of sharing God's love, mercy, and justice in the world.
In nearly five years at Good Shepherd, the Reverend Hege has been a part of significant growth in the life of the parish and has developed new programs of preparation for youth and adult confirmation. He also led the formation of a Justice Ministry Team that joined with nearly two thousand people from twenty congregations in Lexington to organize for just solutions to community problems.
In spare time, Andrew is an avid reader, a runner, and a lover of golf. Andrew is married to Amanda Schroeder Hege, a Registered Dietitian and native of Cincinnati, Ohio. They have a daughter, Eleanor, who was born in 2017.
We are profoundly grateful to the Discernment Committee of St. Mary's for their outstanding work over the past year in identifying and selecting highly qualified candidates for our next priest. The Vestry then met separately with two finalists, who visited us in Blowing Rock. From this holy process Father Hege emerged as the ideal fit for St. Mary's. I know you will eagerly join me, the Vestry, and the Discernment Committee in warmly welcoming Andrew and his family to our beloved St. Mary's.
Yours in Christ,
Chip Myers, Sr. Warden
From Fr. Andrew Hege to our church:
Dear Friends in Christ,
What a tremendous privilege and magnificent joy it is to accept the call to be your next rector at Saint Mary of the Hills. For many months, my wife, Amanda, and our daughter, Eleanor, have been praying with you and for you. By the grace of God and the power of the Holy Spirit, we have been called together to follow the risen Jesus in community with one another.
From my first conversation with the Discernment Committee, it was clear that Saint Mary's has a rich history of prayer and presence in the Blowing Rock community and is also a parish excited about the good future into which God is leading us. I look forward to growing with you in this new season of our life together.
As our family prepares to transition to Blowing Rock in the weeks ahead, please keep Amanda, Eleanor, and me in your prayers as we continue to remember all of you in ours. Pray also for the good people of the Church of the Good Shepherd in Lexington as we bring this season of ministry together to its conclusion.
We are grateful for you and are excited to be with you soon!
Faithfully,
The Reverend Andrew J. Hege
THANK YOU TO FR. MIKE TANNER AND HIS WIFE COZETTE:
This month, we welcomed Fr. Mike Tanner as our supply priest. We offer our sincerest thanks to Fr. Mike for his service to our church community.
MAY IS MENTAL HEALTH AWARENESS MONTH: NAMI High Country, the local affiliate of the National Alliance on Mental Illness, offers a support group for family and friends of persons living with mental illness. It meets on the second Monday of each month at 7 pm in the lower level of St Luke's in Boone. For more information, go to www.namihighcountry.org or ask Fr. Mike Tanner or his wife, Cozette.
THE WELCOME AND WELCOME BACK PICNIC: On June 9 following the 10:10 am service, we are having the Welcome and Welcome Back Picnic. We are welcoming our new rector, Fr. Andrew Hege, and his family, wife Amanda, and daughter Eleanor. This will be their first Sunday with us.
We are also welcoming back all of our seasonal members.
It is certain to be a joyful and lively occasion that you will not want to miss! We ask that you sign-up to bring something on one of the two sign-up sheets, one is in the foyer and the other is in the parish hall.
Thank you, and we will see you there!
IT'S THAT TIME AGAIN! SUMMER FOYER GROUP SIGN-UP!
Please check the bulletin board in the foyer and sign up for fun foyer group experiences in June, July, August, and September. This is just the greatest way to meet new friends and renew old friendships after a long winter!
Groups consist of 8 folks meeting once a month. The hosts provide the dinner - home-cooked or brought in - your call!! Then you enjoy a "no-cooking" night out the other three months. A real win-win fun time. Assignments will be sent by email.
You may also email me to sign you up - ckbarham@gmail.com. Any questions, call Charlene Barham at 336-580-0793.
Looking forward to seeing lots of participation! Thanks everyone.
ECW: The Episcopal Church Women (ECW) of St. Mary of the Hills invites all church ladies to your meeting the FIRST Tuesday in June the 4 at 6pm.
Bo Henderson will present our program "An up to date Garden". Social at 6pm with dinner to follow. Please bring your favorite summer dish. ECW will serve Make Your Own Ice Cream Sundae for dessert.
Please RSVP: Suzanne Miller at suzieline@bellsouth.net or call 828 295 9928 or
Sue Wilders at suejackpaintfly@aol.com.
BAGS OF HOPE: Please grab a grocery bag located in the foyer and fill it up with the groceries listed on the sheet stapled to the bag. Please return the bags to the foyer after you have filled them.
CAMP HENRY: Camp for Adults!
FAMILY CAMP! June 12-15 and July 28-31. Camp Henry seeks to provide both youth and -adults with an affordable and memorable experience, a home away from home, and a place to play, sing, dance, explore, and learn about the unconditional love of God. Adults can enjoy the fun of Camp with the whole family at Family Camp, which is a half-week of relaxation and fun, it's a family vacation but you don't have to do any of the work! New this year is the option to camp out on our beautiful field.
WILDERNESS WANDERINGS: June 12-15 and Oct. 2-5. Another opportunity for adults to enjoy the great outdoors is Wilderness Wonderings which a backpacking pilgrimage is designed for those who are hungry for the spiritual healing that can come when we wander into the wilderness in intentional ways with spiritual guides and a community of fellow seekers. All equipment is provided and no previous wilderness experience required! Prices start at only $100 for a half-week of fun and growth!
For more information or to register, visit www.camphenry.net or contact Kathryn Florack at 828-475-9264 or at director.camphenry@gmail.com.
TOUR OF HOMES GALA KICK OFF PARTY: On Thursday evening, July 11 from 5:30-8:30, St. Mary's will host the kickoff fundraiser for the Tour of Homes at The Car Barn. Raising funds for local charities through Outreach is our goal. Chip and Monica Perry have offered, for this shindig, their brand new 7,000 SF structure which they built to house their collection of 50-60's European sports cars. This building will have fine furnishings chandeliers, beautiful colors and shiny, very special automobiles. Ours will be the inaugural event there. This is the time to retrieve your silk scarves and big sunglasses to wear like Audrey Hepburn and Deborah Kerr. Those tweed caps men wore driving their roadsters over country roads will fit right in. Sheath dresses, short skirts, Beatles' skinny ties, even mad prints were all the rage. Wear cocktail clothes or your best rendition of the 50's or 60's styles. It's all for fun and Outreach charities. Tickets are $75 per person, payable in advance through the church office. There will be delightful food, beer, wine, cocktails, music by The Lucky Strikes, dancing, silent auction and a live auction, too. Chip and Monica will be in attendance and would love to talk cars. We are sending out 750 invitations soon, so be the first to secure your spot NOW, so you don't miss out on the fun. This will be a summer highlight for Blowing Rock and we want the St. Mary's church family to be part of it. Come!
Suzanne Miller, Judy Gloster and Radie Armstrong, Gala Co-Chairs
CALLING ALL GOOD-HEARTED VOLUNTEERS FOR THE ANNUAL ST. MARY'S TOUR OF HOMES:
It's HERE folks! The 61st Annual St. Mary of the Hills Tour of Homes is upon us. Nineteen committees have assembled, planned, budgeted and begun the fundraiser which has sustained our Outreach budget for all these many years. Now is the time to join St. Mary's Parish for this special event. The following areas are seeking volunteers to help on Tour Day. Blessings on those of you who have worked so far and for those who will help on July 26.
Timeless Treasure Sale: Friday morning, early (like 7:00) volunteers are needed to move goods from the church to the tables under the tent outside. Four sales people are needed for the day (that would be 8 needed if folks can only work half a day). Two of our bookkeepers will be working in the Timeless Treasure tent for the day. Contact Patty Patella or Gale Buchanan
St. Mary's Notorious Bakers and Friends: moving baked goods from church to tent outside needed at 7 am on Friday. Sales help is needed all day Friday until baked treats are sold out. Two bookkeepers will work this tent. Please donate pink and green ribbon to Carolyn Crutcher. Wrappers will be needed on Thursday.
Hostesses at Tour Homes: Hostesses who can answer questions and direct traffic inside the homes are needed at one of the larger homes. See Joann Hallmark
Wall of Wine: See Mary Ellen Raulerson to help tote wine from church to table outside. Two bookkeepers will be needed at 3:00 pm on Friday.
Café: Four prep cooks will be needed on Thursday. Five servers are requested for Friday. Clean up folks will be needed to clear, scrape and wash dishes. Contact Susan Schilson or Loy McGill
Water Delivery: two strong people are needed to hoist cases of water from truck to each of four homes on Thursday. Water cases will need to be moved from truck to church as well. Contact Ron Armstrong or Bob Finney
Clean Up Team: strong backs are needed to pack up tables and tents on Saturday, July 27. Contact: Jim West
Transportation: Greeters and Drivers needed. See Gary Gloster or Chip Myers
Thank you, church members and friends! We need one and all to get involved in this fundraiser. If you are thinking about joining in, please do. We welcome you. Call the contact people above from the church directory (available in the hallway next to the elevator) or call Greta Wilson at 828-295-7323. Call Ron or Radie Armstrong if you have questions. (828-295-7179).
CALLING ALL WANNABE RACOONS! Sign up to help with Zero Waste for the tour! Contact Lynn Coulthard at coulthard.lynn@gmail.com. Thank you.
MARY'S NOTORIOUSLY GOOD BAKERS AND FRIENDS!
Start looking through your favorite recipe books for that special item you want to make for the Tour of Homes Bake Sale. Since it will be hot under the outdoor tent, we need items which will not require refrigeration--cakes, pies, cookies, breads, jams, pickles--your specialties! More details to come in June.
We will be tying all items with a pretty pink or green bow. Ribbon donations would be appreciated (1 1/2 to 3 inch, wired if possible). We also need clear glass vases (7-9 inches) for flower arrangements. Bring your ribbon and vases to the church or call Carolyn Crutcher (704-451-3646) or Suzanne Miller (828-719-9071).
Thank you,
Carolyn Crutcher
Co-Chair 2019 TOH Bake Sale
OUR 2019 CONCERT/CHORAL EVENSONG SCHEDULE
We are thrilled to announce the line-ups for both the 2019 Summer Concert Series and Choral Evensong/Organ recitals. Sponsored by the St. Mary's Friends of Music, the Summer Concerts feature artists from around northwest North Carolina and range from classical musicians to traditional local music. All concerts will be on Sunday afternoons at 3 pm, either in the church nave or (weather-permitting) on the front lawn of the church, where you are invited to bring blankets and lawn chairs to enjoy the music!

June 9 - Kasey Stokes, piano
July 21 - Adam and Sally Booker, double bass and piano
August 17 – Annual KenFest Concert, the St. Mary of the Hills Choir (time is 5:30 pm)
August 25 - Odd and Even, folk trio
September 22 - Ellie Wee and Barry Salwer, cello and piano
October 27 - ASU Men's Glee Club
St. Mary's has also announced the dates of this season's organ recitals and choral evensong:
June 2 - with guest organist John Cummins
July 7
September 8
October 6

All programs are free and everyone is welcome! For more information, please contact the church at (828) 295-7323 or visit MusicfromStMaryoftheHills on Facebook.
UPCOMING EVENTS
*May 25 at 2:00 pm-Funeral service for George Schieren
*June 2 during Coffee Minutes-the Water Project
*June 2 at 3:00 pm-Organ recital and Solemn Choral Evensong
*June 5-First day for our new rector, The Rev. Andrew J. Hege
*June 9 after the 10:10 am service-Welcome Back Picnic
*June 9 at 3:00 pm-Concert with Kasey Stokes-pianist
*July 11 from 5:30-8:30 pm-Gala Kick Off Party at the Car Barn of Chip and
Monica Perry
*July 26-Tour of Homes
THIS WEEK'S CALENDAR
Sunday, May 26-Sixth Sunday of Easter
8:00 AM Holy Eucharist
10:10 AM Holy Eucharist
Monday, May 27
8:30 AM Morning Prayer and Daily Word
6:30 PM AA meeting-Parish Hall
Tuesday, May 28
8:30 AM Morning Prayer and Daily Word
10:10 AM Prayer Shawl gathering-Library
5:30 PM Vestry meeting
5:45 PM Loss Beyond Loss Support Group-St. Mary Room
Wednesday, May 29
8:30 AM Morning Prayer and Daily Word
12:00 PM Noon Eucharist
12:30 PM Chinese Art Class with Sue Wilders
6:30 PM AA meeting
Thursday, May 30-Ascension Day
8:30 AM Morning Prayer and Daily Word
5:30 PM The Empty Chair Support Group-Library
Friday, May 31
8:30-12:30 Church and office open
Saturday, June 1
Church and office closed
Sunday, June 2-Seventh Sunday of Easter-Sunday after Ascension Day
8:00 AM Holy Eucharist
10:10 AM Holy Eucharist (with incense)
3:00 PM Organ Recital and Solemn Evensong-organist: John Cummins, St. Paul's,
Winston-Salem