At the heart of St. Mary of the Hills' life and purpose is the worship of the Triune God. The church maintains a full schedule of daily and weekly services, as well as baptisms, confirmations, healing services, weddings, and funerals. Contact the church office at 828.295.7323 for more information about special services.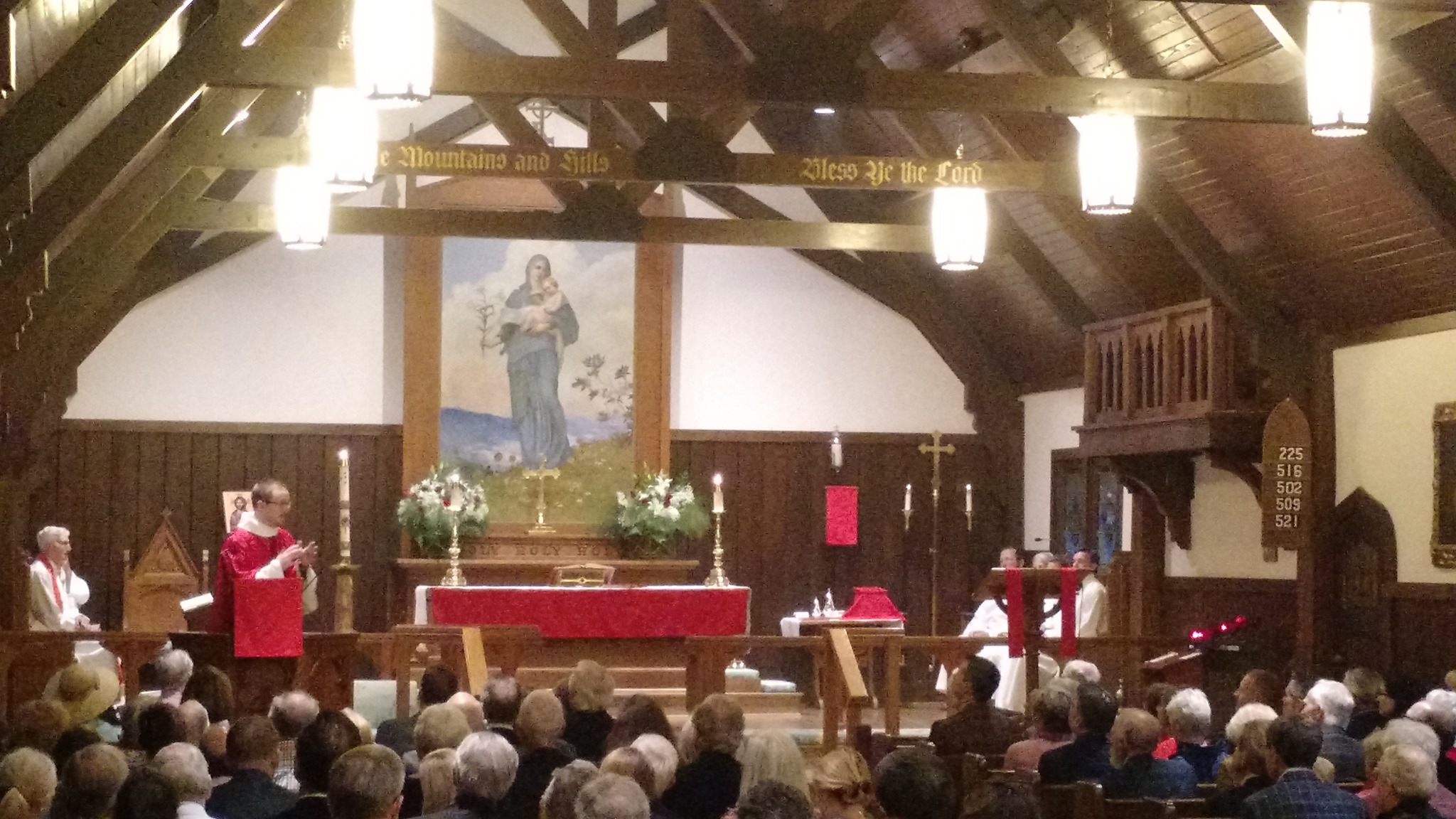 St. Mary of the Hills is located in the heart of downtown Blowing Rock, at the corner of Main Street and Chestnut Drive. Our physical address is 140 Chestnut Drive.
A parking lot is located on Chestnut Street, across from the Church entrance. Free public parking is also available along Main Street as well as in the parking structure located behind the Blowing Rock Art and History Museum (BRAHM).
A Nursery is available for children, birth - age 5, each Sunday morning, from 8:30AM until 11:30AM. The Nursery is located in the hallway off the Parish Hall.
Sunday Services
8:00 AM - Holy Eucharist
10:10 AM - Holy Eucharist
Wednesday
12:00 PM - Holy Eucharist
Monday through Friday
8:30 AM - Morning Prayer
Holy Days
Holy Eucharist, as announced.