Daughters of the King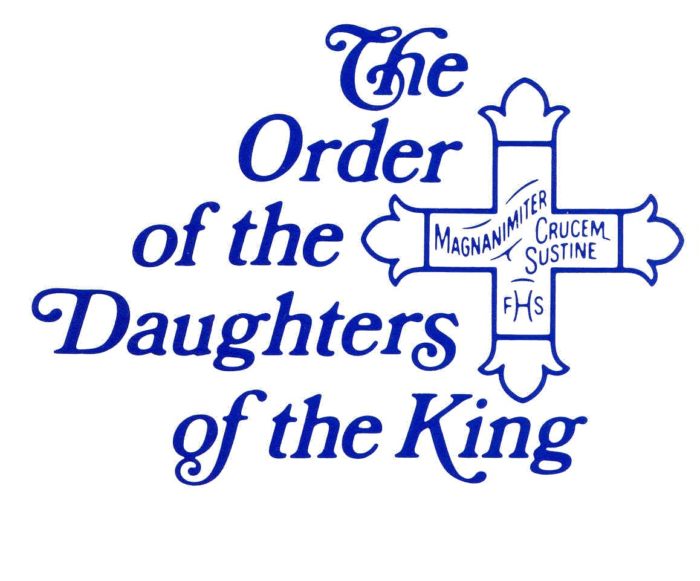 A religious order for women in the Episcopal Church, the Daughters of the King meets at 4:00 PM on the first Friday of each month in the Library. The Daughters of the King is a ministry designed to inspire women through a rule of life grounded in prayer and service.
Currently we are studying the book The Cup of Salvation: A Manual for Eucharistic Ministers, in preparation for service as Eucharistic Visitors, taking communion to those who are sick and shut-in, and unable to attend regular worship. All women and girls of the church are welcome to attend. For more information please contact Mary Ellen Raulerson or Michelle Curry.