UPCOMING MUSIC EVENTS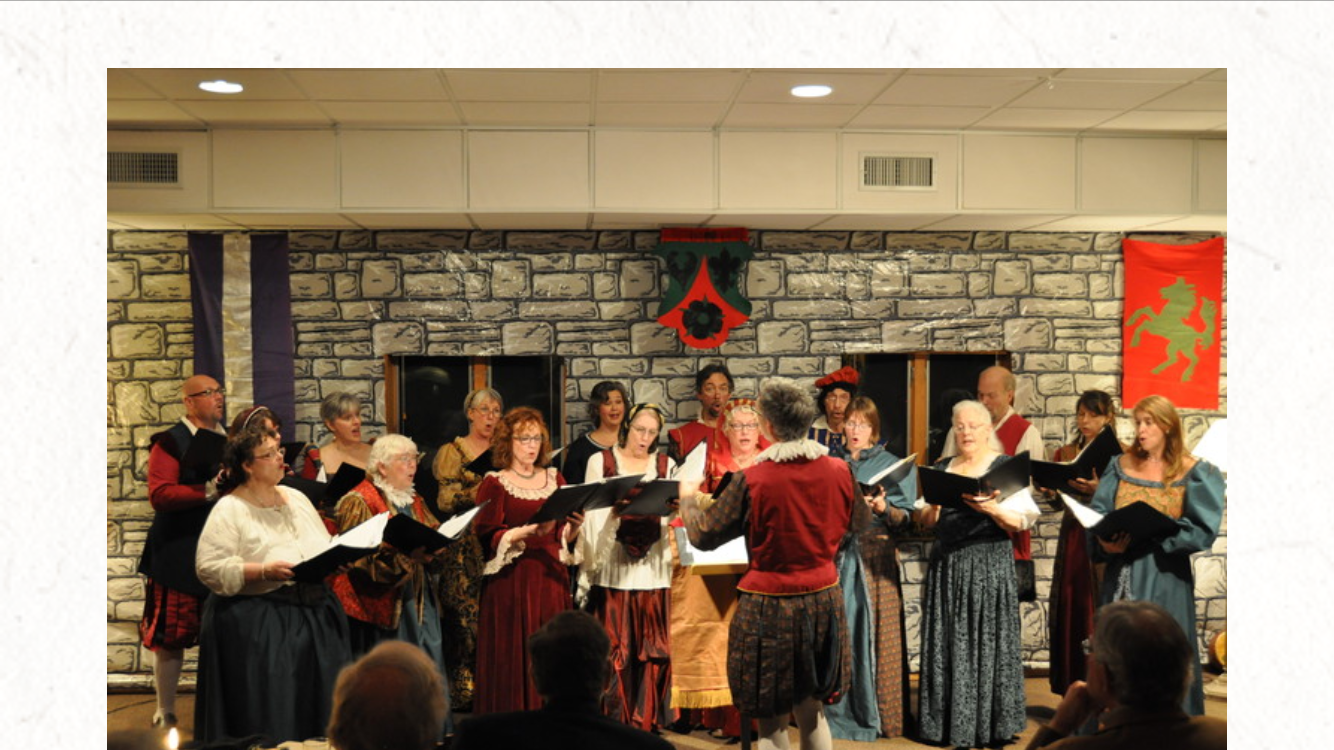 Concerts
The Friends of Music at St. Mary of the Hills sponsors concerts. To receive the latest information about upcoming events, please follow us on Facebook @ Music from St Mary of the Hills.
2018 Schedule of Concerts (all concerts and organ recitals with evensong are Sunday afternoons at 3 pm):
May 6: Ash Wednesday through Ascension: A Musical Journey [Andrew Byrd, organist, and the choir of St. Mary of the Hills]
May 13: Kitty Amaral, violin
June 10: Hayes String Trio
June 24: Evensong
July 1: Kasey Stokes, piano
July 22: Organ recital and Evensong [Ben Outen, organist]
August 5: Mountain Laurels ("Celtalachian" - Celtic and Appalachian music) [held on the lawn - no recording available]
August 19: MaryFest Concert (St. Mary of the Hills Choir)
Ave Maria: (A collection of readings and songs) Embracing Presence and Invoking the Archtypal Feminine
September 16: Earleine and Lauren (Americana/folk music) [cancelled by Hurricane Florence]
September 30: Organ recital and Evensong [Kyle Ritter, organist]
October 14: Music concert by Jacob Smith, Tenor
November 4: All Souls:
Reflections on Mortality
[at BRAHM, no recording available]
Recordings of recent concerts will be posted here.
The Choir of St. Mary of the Hills
The primary function of the parish choir of Saint Mary of the Hills is to provide music and liturgical leadership for this parish. The choir presently comprises around 25 members and sings year-round for Sunday Mass and seasonally for Evensong, as well as for most of the major feasts of the Church throughout the liturgical year. Substantial choral works, often accompanied by chamber orchestra, are usually sung upon the Feast of All Souls and preceding midnight mass on Christmas Eve. The choir has sung at liturgies and given concerts of liturgical music at nearby Appalachian State University and other local venues as well as across North Carolina, South Carolina, Georgia, Washington DC, New York, and in several English cathedrals. The choir of St Mary's has been in residence at Durham Cathedral in England three times, as well as at the Church of St Mary the Virgin, New York City, and has sung liturgies an concerts and liturgies at Ely Cathedral, Norwich Cathedral, and the Church of All Saints, Margaret Street, London. The choir also enjoys the honor of having represented North Carolina at the National Cathedral in Washington, DC for the first North Carolina Day there.
The choir maintains the highest possible standards of performance. To this end, it has studied with some of the world's foremost choral directors of several of the famous college chapel choirs of Cambridge University, including King's (Stephen Cleobury), St John's (the late Sir George Guest), and Clare (Tim Brown).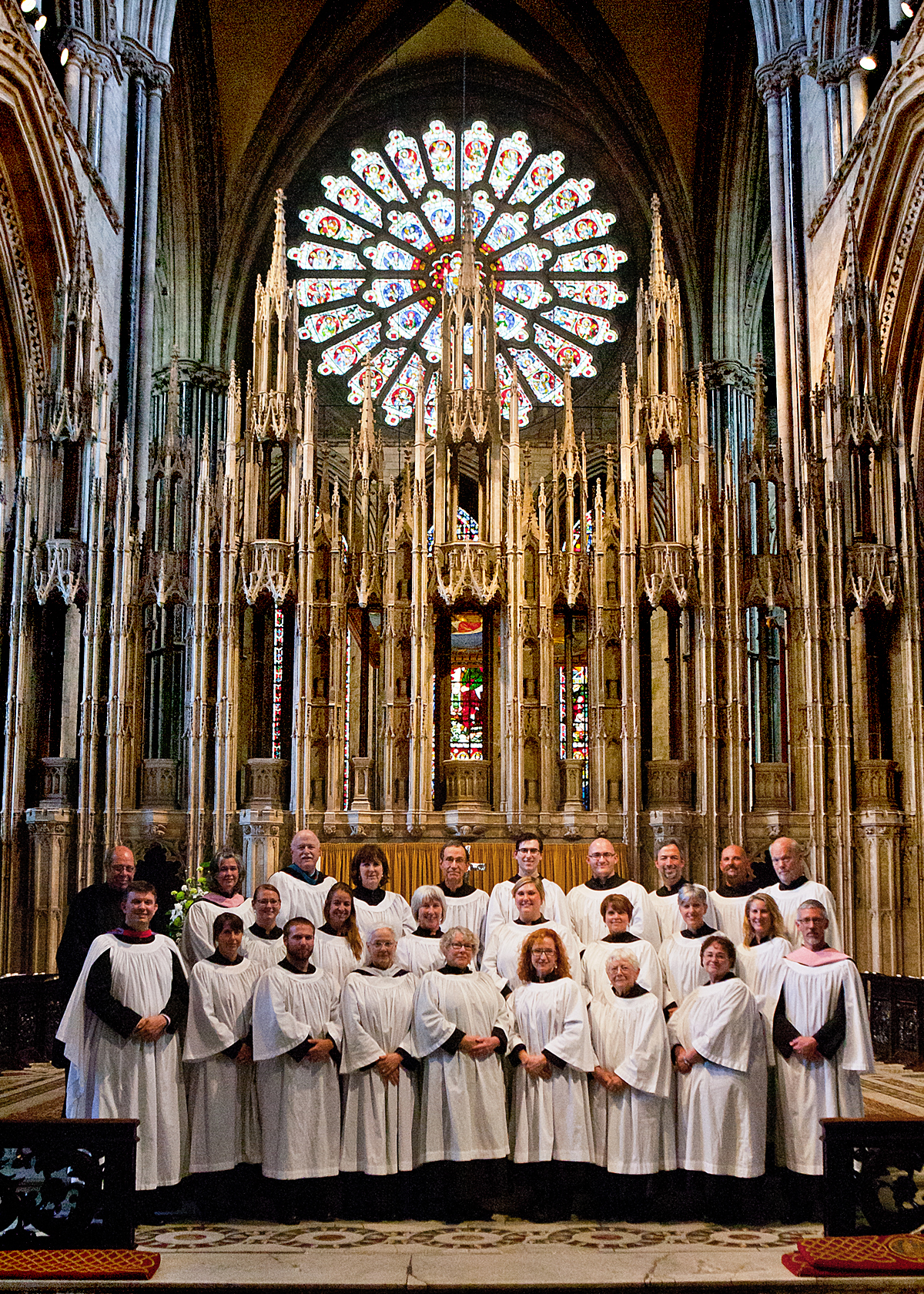 ST. MARY'S CHOIR IN RESIDENCE AT DURHAM CATHEDRAL - AUGUST 2015
Recordings
The Choir of St. Mary's has made a number of recordings in recent years. If you'd like to purchase a copy, contact the Church Office. Proceeds from CD sales benefit the parish's music program.
The Revels of Winter (1997) (out of print)
O Sapientia (2004) - CDs are available for $15
Audition Opportunities
Singers of all voice parts are always invited to audition with the Director. Please contact James Bumgardner.
Study in England
Every few years, the choir travels to England to study at Cambridge or to function as Durham Cathedral's regular cathedral choir for a full week, singing daily services and high mass on Sunday in the fantastic millennium-old cathedral. The choir has a passion to experience more and more music from the Anglican tradition, and to make that music with the greatest skill, insight, and depth of feeling that can be mustered. The choir last traveled to Durham, U.K. in July, 2015 for a week's residency.
Madrigal Feast
Residents of the High Country have a wonderful opportunity to get the holiday season off to a great start at the winter Madrigal Feast at St. Mary of the Hills. This December event combines superb food and drink with a mixture of madrigals and carols for a full evening's dining and entertainment. Madrigals, carols, and other entertainments from the 16th century and earlier are sung (and jested) during 4 delicious courses. The meal is prepared by one of the best commercial chefs in the area, and there is a non-meat, non-dairy option for vegetarians. Contact the Church Office for more information, schedule and ticket information.